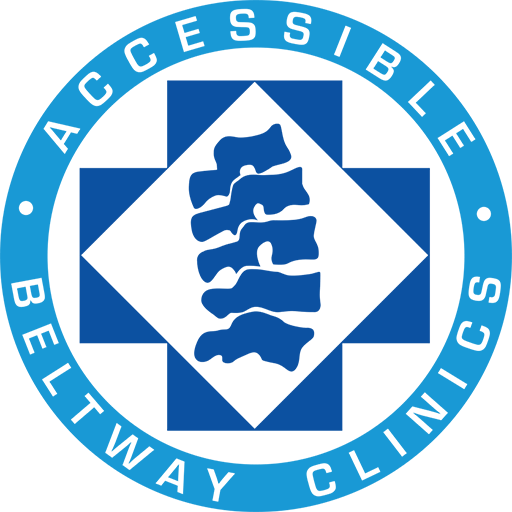 CHIROPRACTOR WOODLAWN, MD
Barrett Family Chiropractic
Welcome to Barrett Family Chiropractic located in Woodlawn, Maryland. At Barrett Family Chiropractic we strive to put our patient's needs first...always. Your Woodlawn Chiropractor will give you a full and very complete examination. Your condition will be explained to you in great detail. It is important that the chiropractic patient understand her or his condition and what we can do to help. You are a partner with your Woodlawn Chiropractor! After your examination and the explanation of your condition Dr. Barrett will suggest a treatment plan specifically designed for you. After all, not everyone in Woodlawn, MD as the same body so not everyone will respond to the same type of chiropractic care. At this point you and Dr. Barrett will discuss your options so that you can make informed decisions about your own healthcare. Always know that your Woodlawn Chiropractor has your best interest at heart when it comes to helping you get out of pain, regain your health and maintain good health.
---
WELCOME TO BARRETT FAMILY CHIROPRACTIC
Barrett Family Chiropractic and your Woodlawn Chiropractor are easy to find. We are on Woodlawn Drive just off of Security Boulevard. After turning onto Woodlawn Drive, heading away from the large Social Security Administration Complex you can look for a traffic light just across from Woodlawn High School and next to the Shoe City Warehouse. Turn into the access road that runs between the Social Security Administration Annex and the Shoe City Warehouse. We are in the strip mall under one of the big "points" in the roof. There is plenty of parking and we are wheelchair accessible. Can't find us? Call us at (410) 265-9911 and we'll be happy to talk you to our office.
Barrett Family Chiropractic and your Woodlawn Chiropractor feel it is our duty to treat every patient with respect, patience and compassion. We realize how pain can change so many aspects of your life and how that can cause feeling of frustration and depression. Our goal is to partner with you to improve your health, remove your pain and help you return to a happy and fulfilling life. Your Woodlawn Chiropractor will take the time to education you on the hows and whys of your condition and what will happen when you begin your treatment plan. It is our goal to partner with you!
We hope our Woodlawn, Maryland community sees value in what your Woodlawn Chiropractor at Barrett Family Chiropractic has to offer. If you even think that there is a possibility that you can get some relief in our office please give us a call. You can talk to Dr. Barrett to ask questions and we can schedule you for an initial consultation so it can be determined if you are a good candidate for Chiropractic care. Your Woodlawn Chiropractor is here and is waiting to take care of you.
We are excited that you are considering our office for Chiropractic Care.
BARRETT FAMILY CHIROPRACTIC
About Us
Chiropractor
Teresa Barrett D.C.
Dr. Teresa Marie Barrett began her chiropractic career in Baltimore, Maryland over 20 years ago. She was raised in a Navy family and traveled quite often as a child. While in college she spent time working in a major metropolitan hospital and she decided to focus her career on helping people maintain good health and to live pain free. Chiropractic seemed a natural fit.
Dr. Barrett received her Bachelor of Science degree from Fairfield University in Connecticut with a major in Biology/Pre-Med and a double minor in Chemistry and Psychology. She completed her studies at New York Chiropractic College before finding a home in Baltimore and going into private practice. Dr. Barrett is certified by the National Board of Chiropractic Examiners and is licensed in Maryland as a Doctor of Chiropractic with Physical Therapy privileges. She enjoys providing wellness care for children and adults and is very experienced in treating traumatic injury patients. In her home life, Dr. Barrett loves being with her husband, their two young children and the family's pets. She also has fun cooking, traveling, swimming and reading and she occasionally performs as a vocalist in local benefits.
Monday
9:00am - 1:00pm
3:00pm - 6:30pm
---
Tuesday
3:00pm - 6:00pm
---
Wednesday
9:00am - 1:00pm
3:00pm - 6:30pm
---
Thursday
3:00pm - 6:00pm
---
Friday
9:00am - 1:00pm
3:00pm - 6:30pm
---
Saturday
By Appointment
---
Sunday
Closed
Barrett Family Chiropractic
Common Misconceptions
Some of the more common misconceptions that many people in our Woodlawn, MD community have about chiropractic is that chiropractors only treat neck and back pain. Chiropractors treat many other conditions as mentioned above. As we treat a patient and that patient regains normal spinal function irritation to the spinal nerves are removed. The spinal nerves travel to all of the organs and tissues in your body. If those nerves are no longer being irritated at the spinal level then those nerves are free to send good and proper signals to the organs and tissues and, likewise, those organs and tissues can now send good and proper nerve messages back to your brain. In this way your organ systems can be effected in a positive way.
Another misconception about chiropractic is that your treatment plan will mean an excessive visit schedule. At Barrett Family Chiropractic, we to our best to concentrate on getting you well, frequently evaluating your progress and changing your treatment plan as your condition dictates. Some people have long standing conditions and they will need to be seen more frequently in the beginning of their healing process. Here at Barrett Family Chiropractic, Dr. Barrett's goal is to get every patient to progress as quickly as possible. As your condition improves we will be doing frequent re-evaluations to see if you're improving enough that we can start to see you less frequently. At that point we may be shifting more of the care on to you at home. There may be stretches, exercises or heat/cold therapies that you can do at home in order to insure you do not lose progress and that you actually improve.
Many people think that their insurance will not cover Chiropractic Care. This is another common misconception about chiropractic. Most insurance companies do, in fact cover chiropractic treatments as well as physical therapy treatments in a chiropractor's office. Barrett Family Chiropractic excepts patients insured by all insurance companies. At the time of your first visit we will contact your insurance company so that we can explain your benefits to you. If you have any questions about what is covered, you can even contact your insurance company before your first visit. No matter what they say just give us a call. If, you do not have coverage we will do everything possible to help you get the care that you need.
We at Barrett Family Chiropractic strive to educate our patients so that we can explain these misconceptions in order that we can be more benefit to our Woodlawn, MD community. Feel free to give us a call to discuss any concerns even before you make your first appointment. Dr. Barrett does her very best to always be available to people in our Woodlawn Community and the arear surrounding our community. We are here for you so call us at (410) 265-9911 and get started on the path to being pain-free and healthier again!
Chiropractic Scientifically Explained
A concise scientific explanation of chiropractic is that adjustments directly affect musculoskeletal structures by reducing pain and increasing joint motion.
Musculoskeletal structures include ligaments, muscles, joints, joint capsules, and surrounding myofascial tissues. Aside from this direct benefit, the autonomic nervous system is indirectly affected by the down regulation of the sympathetic nervous system (fight or flight system), and promotion of the para-sympathetic nervous system (rest and repair system).
This is done through the effect that chiropractic adjustments have on joint capsules and the body's proprioception mechanism (sense of where one is in space), through the mechanoreceptors (provide information regarding mechanical changes within the body), in the joints and periarticular tissues (tissue surrounding the joint).
Chiropractic Care and Your Health
Chiropractic is a profession within the health care field that deals with the neuro-musculoskeletal system of the human body. A chiropractor will diagnose, as well as help prevent, injuries and disorders of the nerves, muscles, and bones.
While we will diagnose and treat these resultant injuries and disorders, the main objective is the removal of nerve interference allowing the body to heal itself without invasive procedures and/or drugs.
As would be the case with any other field of care, our patients at Barrett Family Chiropractic receive a thorough consultation including history and examination of their major complaint. After considering possible causes of the patients' condition a diagnosis is established and a treatment plan is created.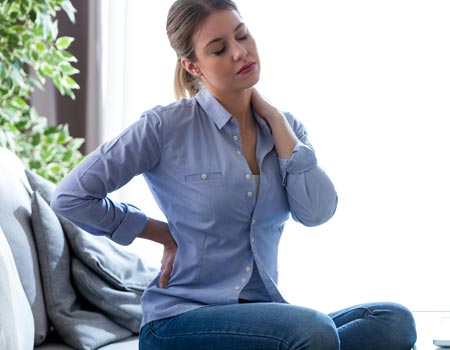 Spinal Decompression
Do you have lower back pain, a pinched nerve, sciatica, radiating pain into the arms or legs, neck pain, or a variety of symptoms related to damaged or degenerative discs? Spinal Decompression may help you find relief.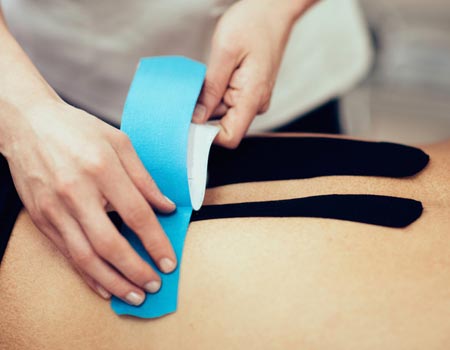 Kinesio Taping
Kinesio taping is a specialized form of taping that has been used in various chiropractic, physical therapy, medical, and orthopedic clinics for many years. Not only has this been utilized in a variety of health care facilities, but it has also benefited world class athletes.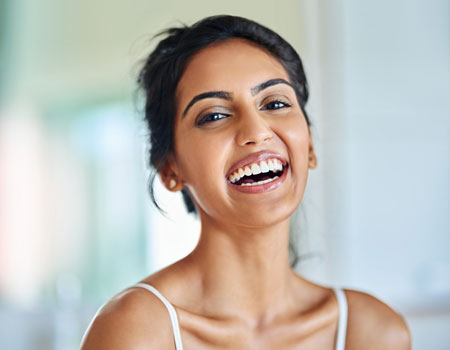 Cold Laser Therapy
In recent years, many medical and alternative health clinics have begun including light therapies into their traditional treatment methods. One of the most popular light therapies being used is cold laser therapy or low level laser therapy.
For more information about how the chiropractors at Barrett Family Chiropractic can help you live a happy, pain-free life, contact us today.
BARRETT FAMILY CHIROPRACTIC
Testimonials
"I first met Teresa Barrett in August or September of 1995 after a very bad head on auto accident. She was caring and very concerned regarding the injuries I sustained. I met her at a small office on Rogers Avenue and continued treatment from her through out the end of the year and into 1996 when she moved to an office on 32nd Street and York Road near Union Memorial Hospital. I would not go to anyone else because she was remarkable in the way she could ease my pain. I was seeing her almost everyday I could because the pain was so intense. She was very kind and patient with me, because many days I would come in there almost in tears if not in tears due to the pain. I followed again to CJB on Benson Avenue when she moved there and stayed with her into I believe 1997, when I was finally diagnosed with Thoracic Outlet Syndrome due to severe whiplash. If you have muscle pain, back and shoulder pain the way I did Teresa Barrett is the one to come too. Many times she would make time for me due to my pain, and you do not find anyone who will do that today.
Again in 2005 I was involved in another car accident, which triggered the old pain. I tried the services recommended to me by my current physician, but soon realized they did not live up to the standards and treatment Teresa Barrett has. I am so grateful that I met her, was treated by her and have been able to recommend her to many friends that I have that need her services."
Sincerely,
- Marjorie C.
Don't Wait
Get Started Today