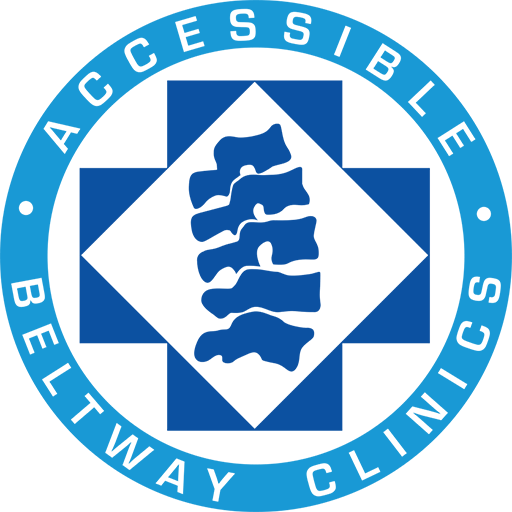 CHIROPRACTOR ROCKVILLE, MD
Rosa Chiropractic and Physical Therapy Center
Welcome to Rosa Chiropractic and Physical Therapy Center located in Rockville, MD. At Rosa Chiropractic and Physical Therapy Center, our Rockville chiropractors do our best to provide quality care. We focus on alleviating and preventing pain through chiropractic and rehabilitation services. Our overall goal is to address the sources of pain or tension. Dr. Campbell uses the "whole person approach" which means looking for underlying causes of any disturbance or disruption and make any necessary interventions that would optimize the conditions for normal function. By providing gentle and effective chiropractic adjustment techniques, Dr. Campbell is able to help you to accelerate and maintain your journey to good health.
Rockville, MD is a vibrant neighborhood with a diverse, underserved, population in need of chiropractic services. Practicing in this area allows me to provide quality chiropractic services to people from every walk of life.
---
WELCOME TO ROSA CHIROPRACTIC AND PHYSICAL THERAPY CENTER
Our office is located on Gude Drive adjacent to Rockville Pike and is conveniently located close to major highways as well as the Red line metro and bus stops.
Rosa Chiropractic and Physical Therapy Center offers a wide array of chiropractic services with a personalized approach to care. Dr. Campbell is trained to diagnose and treat the many musculoskeletal injuries that may occur on the job or in your daily life. Upon injury, an individual often alters the normal position or flexibility of the spinal vertebrae. Chiropractic treatment is designed to restore normal alignment and thus minimize pain and suffering. We provide guidance with advice designed to reduce work-related injuries, proper lifting procedures, and therapeutic stretching exercises and can help you further your progress by discussing a proper nutrition plan.
Most of the population is under the impression chiropractors focus solely on the neck and low back pain. At Rosa Chiropractic and Physical Therapy Center, we take a total body approach to maximize your health.
The specific techniques we use are designed to release stress and create balance in the soft tissue and nervous system. Our focus is on both the skeletal system and the nervous system and balancing these to make you heal and feel better. Our goal is to provide our patients with an alternative to medicine that is safe, effective, and allows the body to heal naturally.
ROSA CHIROPRACTIC AND PHYSICAL THERAPY CENTER
About Us
Chiropractor
John Rosa D.C.
Dr. John P. Rosa is a graduate of New York Chiropractic College, where he graduated with honors and was the recipient of five distinguished service and clinical awards. He was placed on post graduate faculty and has served for over 15 years as a Board member of New York Chiropractic College, including a three year term as Chairman of the Board of Directors.
Dr. Rosa has been bestowed the two highest honors in the Chiropractic profession of Fellow of the American Chiropractic Colleges (FACC) and Fellow of the International Chiropractic Colleges (FICC). His practice focuses on sports injuries; trauma due to auto and work injuries; and difficult or complicated disc injuries. He has developed a specialty in sports medicine as a team doctor for many sports organizations, treating elementary, high school, college, professional and Olympic level athletes. This specialization in sports has led to being recognized as the Chiropractic Consultant to USA Basketball men's and woman's Olympic teams. Dr. Rosa has served an integral role in the consult, start up, and operations of Integrative Medicine models in professional sports, hospitals, cancer centers and urgent care facilities across the country.
Growing up as an athlete and having chiropractors in his family, he has seen the amazing heath benefits the profession can offer people suffering from pain related conditions. Dr. Peter Rosa proudly follows in both his father, Dr. John Rosa, and uncle, Dr. Rick Rosa's, footsteps to be a chiropractor.
Dr. Peter Rosa is a licensed chiropractor with physical therapy privileges in the state of Maryland. He holds an advanced certificate in Sports Science and Human Performance from New York Chiropractic College as well as Functional Movement Technique certifications from RockTape.
Dr. Peter Rosa understands the importance of assessing his patients in a holistic manor and seeks to find the root cause of one's problem. Drug free pain management is a hallmark of his treatment plan. Nothing brings Dr. Peter Rosa more joy than getting his patients out of pain and helping them reach their optimal wellness and health. When he is outside of the office, Dr. Peter Rosa enjoys watching and cheering on all the Washington D.C. professional sport teams.
Chiropractor
Peter Rosa D.C.
Dr. Peter Rosa graduated from New York Chiropractic College, now known as Northeast College of Health Sciences, in December 2020. Prior to receiving his Doctor of Chiropractic degree, Dr. Rosa attended the Catholic University of America for his undergraduate studies. There he received his Bachelor of Art's degree in Psychology and was a NCAA Division III collegiate student-athlete on the football team. 
Monday
9:00am - 12:00pm
3:30pm - 7:00pm
---
Tuesday
3:30pm - 6:00pm
---
Wednesday
9:00am - 12:00pm
3:30pm - 7:00pm
---
Thursday
3:30pm - 6:00pm
---
Friday
9:00am - 12:00pm
3:30pm - 7:00pm
---
Saturday
By Appointment
---
Sunday
Closed
Rosa Chiropractic and Physical Therapy Center
Conditions Treated
Back pain
Joint pain
Headaches
Whiplash
Neck pain
Numbness
Neck and jaw pain
Carpal tunnel syndrome
Sciatica
Chronic pain
Chiropractic Scientifically Explained
A concise scientific explanation of chiropractic is that adjustments directly affect musculoskeletal structures by reducing pain and increasing joint motion.
Musculoskeletal structures include ligaments, muscles, joints, joint capsules, and surrounding myofascial tissues. Aside from this direct benefit, the autonomic nervous system is indirectly affected by the down regulation of the sympathetic nervous system (fight or flight system), and promotion of the para-sympathetic nervous system (rest and repair system).
This is done through the effect that chiropractic adjustments have on joint capsules and the body's proprioception mechanism (sense of where one is in space), through the mechanoreceptors (provide information regarding mechanical changes within the body), in the joints and periarticular tissues (tissue surrounding the joint).
Chiropractic Care and Your Health
Chiropractic is a profession within the health care field that deals with the neuro-musculoskeletal system of the human body. A chiropractor will diagnose, as well as help prevent, injuries and disorders of the nerves, muscles, and bones.
While we will diagnose and treat these resultant injuries and disorders, the main objective is the removal of nerve interference allowing the body to heal itself without invasive procedures and/or drugs.
As would be the case with any other field of care, our patients at Rosa Chiropractic and Physical Therapy Center receive a thorough consultation including history and examination of their major complaint. After considering possible causes of the patients' condition a diagnosis is established and a treatment plan is created.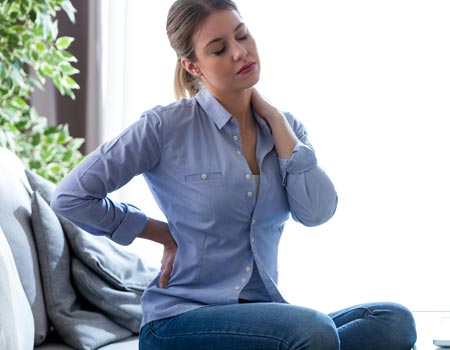 Spinal Decompression
Do you have lower back pain, a pinched nerve, sciatica, radiating pain into the arms or legs, neck pain, or a variety of symptoms related to damaged or degenerative discs? Spinal Decompression may help you find relief.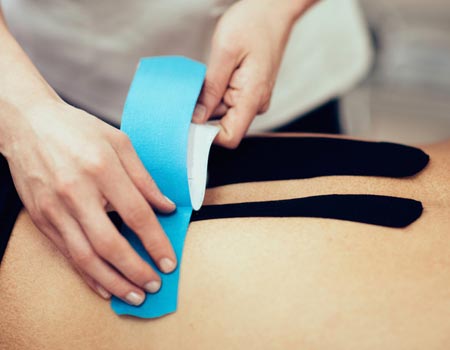 Kinesio Taping
Kinesio taping is a specialized form of taping that has been used in various chiropractic, physical therapy, medical, and orthopedic clinics for many years. Not only has this been utilized in a variety of health care facilities, but it has also benefited world class athletes.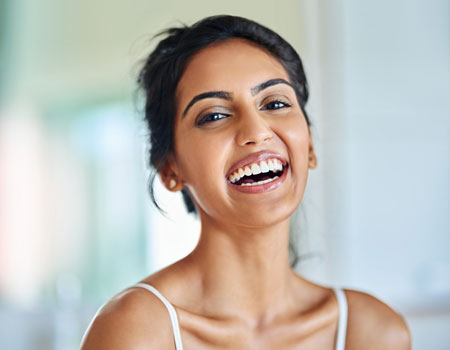 Cold Laser Therapy
In recent years, many medical and alternative health clinics have begun including light therapies into their traditional treatment methods. One of the most popular light therapies being used is cold laser therapy or low level laser therapy.
For more information about how the chiropractors at Rosa Chiropractic and Physical Therapy Center can help you live a happy, pain-free life, contact us today.
ROSA CHIROPRACTIC AND PHYSICAL THERAPY CENTER
Testimonials
"I have had the opportunity to benefit from the experience and expertise of Dr. John Rosa and the staff at Accessible Beltway Clinics, Rockville, MD, since 2001. I would be remiss if I did not take this opportunity to thank them and their staff for their outstanding commitment and perseverance to ensure that not only was I treated for my low back disc compression, but that I truly received the care I needed is evidence of their dedication and skill toward their work as doctors in the chiropractic field. I feel that I have benefited from their knowledge as well as their quality of work preformed.
Additionally, their staff is always professional and courteous, and have gone out of their way to assist me with any question or need. The staff's willingness to provide "whatever is necessary" is characteristic of the outstanding professionalism they all exhibit in their daily duties. I appreciate this opportunity to bring to their attention that I would never trust anyone else with my back. May the doctors never retire!
The doctors and staff of ABC Clinics' willingness and professionalism are a tribute not only to the patients they care for, but the community as a whole."
- Joni R.
---
Drs. Rosa are incredible at what they do!
"Upon my first appointment, I had such severe TMJ, I could not open the right side of my mouth, I had severe headaches to the point of numbness, and I was five years due of necessary treatment. I was diagnosed to have one of the worst cases of lateral facial mis-allignment with no guarantee of complete treatment. After a few weeks of intense treatment and the incredible commitment and talent of Drs. Rosa, I have no symptoms or memory of my TMJ and it has been months since my last treatment. The office itself is a relaxing and comfortable mid-work day treat. They are respectful of busy work day schedules while keeping you committed to your complete recovery. From the personable front desk staff to both Drs. Rosa, I have had an incredible experience. When you need treatment for something that involves an extended commitment, you want to choose a place that you WANT to go to. With the Rosa Family Chiropractors, you are choosing treatment from a welcoming team of people who are great at what they do!"
- Serena
Don't Wait
Get Started Today