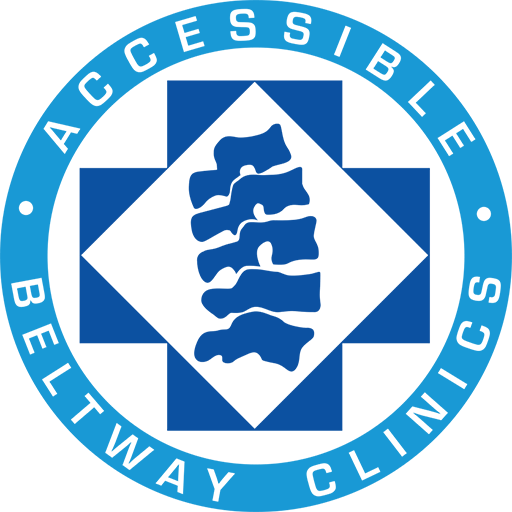 CHIROPRACTOR LAUREL, MD
Laurel Regional Chiropractic
Welcome to Laurel Regional Chiropractic situated in Laurel, MD. At Laurel Regional Chiropractic we do our best to ensure that all of our patients feel welcome and that their time spent here will be helpful to them. Laurel Regional Chiropractic is located where it is best suited to receive patients from a large area. We find that many of our patients are residing in Laurel or the surrounding areas, or are commuting between the Baltimore or Washington DC areas.
---
WELCOME TO LAUREL REGIONAL CHIROPRACTIC
The office is easily reached via the Baltimore-Washington Parkway (295) or 197 in Laurel, MD. The office building for Laurel Regional Chiropractic is wheelchair accessible, with an elevator located just outside of our door to assist patients.
Some of the more frequent complaints that are seen at the office of Laurel Regional Chiropractic include neck pain, back pain, pain in the shoulders or ankles, general stiffness, or a feeling of "misalignment," and headaches. Dr. Rosa also treats patients following motor vehicle accidents. All of the care provided helps our patients return to their active, pain-free lives! While there are some that believe that chiropractic care is unsafe, research has shown that the type of care provided at Laurel Regional Chiropractic can give safe and effective relief! Additionally, Dr. Rosa does his best to ensure that each patient gets well as fast as possible, and encourages patients to return for occasional visits when needed.
Dr. Rosa at Laurel Regional Chiropractic takes pride in providing gentle, conservative care for common musculoskeletal complaints. In addition to applying current chiropractic treatment methods, Dr. Rosa is also qualified to perform dry needling in order to address patient complaints. This technique allows Laurel Regional Chiropractic to provide a broad range of care options. When you choose to visit Laurel Regional Chiropractic, you can be assured that you will receive a thorough history and exam, with excellent care to follow! Please call the office to make your initial appointment at (301) 953-0256. Hope to see you soon!
We are excited that you are considering our office for Chiropractic Care.
LAUREL REGIONAL CHIROPRACTIC
About Us
Chiropractor
Dr. Leannah Amos
Dr. Leannah Amos grew up in Prince George's County Maryland right outside of D.C. She graduated from Northeast College of Health Sciences (NYCC) in December of 2021. Her clinic hours were completed at the Levittown Health Center in Long Island, NY. She achieved a bachelor's degree in Kinesiology with honors at Frostburg State University.
Early on in high school, during her first anatomy and physiology course, Dr. Leannah Amos developed an interest in the health field and knew she would eventually play a role in health care. It started with an interest in massage therapy during her general core classes in college. After attaining her 4 year degree, she got certified in therapeutic massage and worked as a therapist in Laurel before deciding to continue her studies at NYCC. This allowed her to build her expertise and better serve her community. Her certifications include: therapeutic massage, medical massage, hot stone massage, and Foot Levelers Orthotics. Interests include: cupping, herbalism, kinesiotaping, neonatal, and prenatal care and any musculoskeletal condition treatable within her scope of practice.
Monday
9:00am - 12:00pm
3:00pm - 7:00pm
---
Tuesday
3:00pm - 6:00pm
---
Wednesday
9:00am - 12:00pm
3:00pm - 7:00pm
---
Thursday
3:00pm - 6:00pm
---
Friday
9:00am - 12:00pm
3:00pm - 7:00pm
---
Saturday
By Appointment
---
Sunday
Closed
Laurel Regional Chiropractic
History
Laurel history documentation began as early as 1658 when a local family, the Snowdens, owned land near the Patuxent River, and part of a 12,250-acre plantation. One of the initial thoroughfares in the region was Route 1. This North-South road currently extends from Key West in Florida, up along the east coast, ending at the Canada-US border in Maine. This route through Laurel had the distinction of carrying George Washington as an early traveler, where he was known to have stopped in and stayed at the Montpelier Mansion on his way to and from Philadelphia, just south of Laurel. One of Laurel's earliest industries revolved around its location on the Patuxent River. Beginning with a grist mill location, then later a cotton mill, Laurel became slightly unusual in the region among what was primarily an agricultural area. Products from the mill were shipped down the existing Main Street, where it was loaded, then sent by rail to Baltimore, a port city.
Following the Civil War, during the final years of the 19th century, Laurel began to become more suburban, with residents commuting by rail to either Washington D.C. or Baltimore. Laurel was first incorporated in 1870, then for the second time in 1890, and the beginnings of an electric power plant, street paving, and water and sewer projects were initiated. It was in 1899 that the city had enough residents to make building a high school necessary, and this high school became the first high school in the county.
Some local historic sites of note include: the Laurel Park Racecourse, which is a thoroughbred racetrack which remains in operation after having opened in 1911; there was an automobile racing track built-in 1925, which is no longer operating. When prohibition was repealed in 1934, there was a brewery planned to be placed next to the Laurel Park racetrack, but these plans were not followed up on. As part of its development, in 1912 the city built its first sewer system, which dumped into the Patuxent River. Thankfully, this was changed when in 1960 when grants were filed to complete proper sewage infrastructure. Laurel had other growing pains as well, with racial tensions in 1960 producing the attempted burning of a traditionally black church as well as a private home in a predominantly African-American neighborhood. It wasn't however, until 1967 that a public pool facility was open as an integrated facility. Some growing pains were in the form of natural disasters. In 1972 Hurricane Agnes caused the greatest flooding ever recorded in Maryland, with the Howard Duckett Dam holding back the Rocky Gorge Reservoir, poised just upstream along the Patuxent River from Laurel. Following this threat, the city of Laurel passed ordinances that created a protected district around the Main Street region, where the Patuxent River flowed. Much Closer to the current time, the home that had belonged to mill workers on Main Street was renovated and became the Laurel Museum in 1996.
Laurel continues to grow, with the most recent 2010 Census counting over 25,000 people residing in Laurel. With its proximity to larger cities, and it's largely suburban and commuter home feel, Laurel will likely have more to add to its history.
Chiropractic Scientifically Explained
A concise scientific explanation of chiropractic is that adjustments directly affect musculoskeletal structures by reducing pain and increasing joint motion.
Musculoskeletal structures include ligaments, muscles, joints, joint capsules, and surrounding myofascial tissues. Aside from this direct benefit, the autonomic nervous system is indirectly affected by the down regulation of the sympathetic nervous system (fight or flight system), and promotion of the para-sympathetic nervous system (rest and repair system).
This is done through the effect that chiropractic adjustments have on joint capsules and the body's proprioception mechanism (sense of where one is in space), through the mechanoreceptors (provide information regarding mechanical changes within the body), in the joints and periarticular tissues (tissue surrounding the joint).
Chiropractic Care and Your Health
Chiropractic is a profession within the health care field that deals with the neuro-musculoskeletal system of the human body. A chiropractor will diagnose, as well as help prevent, injuries and disorders of the nerves, muscles, and bones.
While we will diagnose and treat these resultant injuries and disorders, the main objective is the removal of nerve interference allowing the body to heal itself without invasive procedures and/or drugs.
As would be the case with any other field of care, our patients at Laurel Regional Chiropractic receive a thorough consultation including history and examination of their major complaint. After considering possible causes of the patients' condition a diagnosis is established and a treatment plan is created.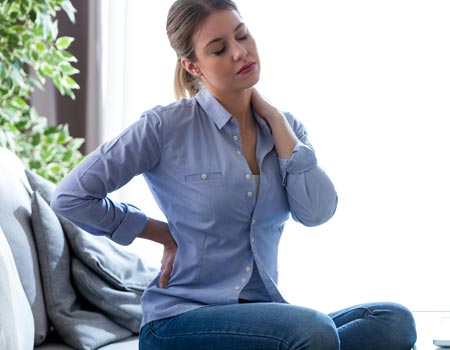 Spinal Decompression
Do you have lower back pain, a pinched nerve, sciatica, radiating pain into the arms or legs, neck pain, or a variety of symptoms related to damaged or degenerative discs? Spinal Decompression may help you find relief.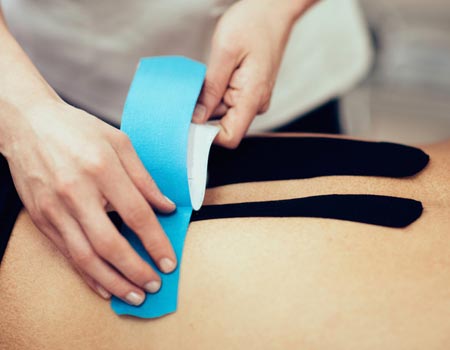 Kinesio Taping
Kinesio taping is a specialized form of taping that has been used in various chiropractic, physical therapy, medical, and orthopedic clinics for many years. Not only has this been utilized in a variety of health care facilities, but it has also benefited world class athletes.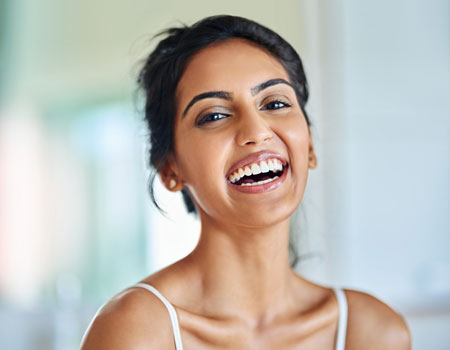 Cold Laser Therapy
In recent years, many medical and alternative health clinics have begun including light therapies into their traditional treatment methods. One of the most popular light therapies being used is cold laser therapy or low level laser therapy.
For more information about how the chiropractors at Laurel Regional Chiropractic can help you live a happy, pain-free life, contact us today.
LAUREL REGIONAL CHIROPRACTIC
Testimonials
Post Surgical Rehab-Hip
"I had high energy fractures in my right hip and femur from a motorcycle accident and "threw a dart" at my preferred provider directory to find a physical therapist when my orthopedic surgeon said I was ready for PT. I am so happy that my dart landed on Rick Rosa. He was outstanding from the beginning. He knew just the right things to say to get me motivated to do my exercises in his office and at home, and the exercises he recommended got me back to excellent mobility, strength, and lack of pain in just a couple of weeks. He advised me that his facility might not be equipped to handle my injuries and that I might need to go to a bigger place if I didn't improve, but that never happened because I improved with each visit to Rick. He worked my leg hard and to the pain threshold during office visits, but it always felt fantastic by the end of each session. Then I had the luxurious massage chair and electrodes and a heating pad on my knee to look forward to as my reward (my right knee had atrophied due to disuse of the leg and damage to the ligaments). I highly recommend Rick as a physical therapist for anything from the smallest muscle knot to the most severe bone fracture. He is up on the latest literature and is willing to try experimental treatments such as kinesio tape (a la Kerri Walsh from the women's beach volleyball team) and the cold laser."
- Kristina
---
"I have been going to Dr. Rosa chiropractic for numerous years, and always feel like my needs are listened to in order for them to help and get me back on my feet and enhance my ability to a better life."
- Lisa
---
"Thank you for helping Sarah feel better! I really appreciate the way you helped us out in this whole mess. We are really grateful she was able to start going to your office within the week of our accident. I also want to thank you for helping me with my migraines! You basically took them away so that I don't get them anymore! We honestly know you are the best Chiropractor known to mankind! =) We greatly appreciated it all Dr.!
Thanks again!"
- Chris W.
Don't Wait
Get Started Today