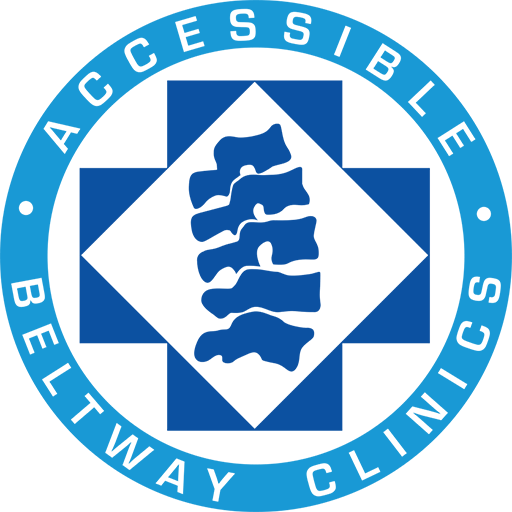 CHIROPRACTOR GREENBELT, MD
Greenbelt Rehab
Greenbelt Rehab is conveniently located on Greenbelt Road (MD 193) across from the NASA Goddard Space Flight Center in Greenbelt, MD. Our Greenbelt chiropractic office has been open since 2002.
Dr. Driscoll offers a unique patient experience that goes beyond traditional doctor's appointments. Many previous patients feel that their initial examination was the most thorough and relaxed they have had. In addition to chiropractic, physiotherapy, and exceptional listening skills, we offer myofascial trigger point dry needling, therapeutic kinesiology taping, custom foot orthotics using our state of the art 3D laser casting system, and pharmaceutical grade supplements designed to help patients get well faster and stay well longer.
Most patients that visit our office want quick and lasting relief from musculoskeletal pain. As a specialist in the care of soft tissue injuries and inflammation, Dr. Driscoll has been alleviating pain and suffering quickly and affordably for years. Our ultimate goal, however, is to establish a collaborative relationship with our patients regarding all aspects of their health and wellbeing. We understand that everyone is unique and approaches health and wellness in different ways. We wish to be partners on our patients' journey towards optimal health.
Chiropractic care in Greenbelt is the safest, most effective way to treat injuries and painful conditions of the neuromusculoskeletal system. It is a drugless, non-surgical approach to health that not only stresses recovery from injury but the optimal function of the entire body. Recent studies have shown that the addition of chiropractic to traditional medical and physical therapies augments and accelerates the healing process without side effects.
Since his first day in practice, Dr. Driscoll has committed to telling his patients the TRUTH. The truth about what their diagnosis or condition is, the truth about whether or not chiropractic care is right for them, the truth about how long the process will take, and the truth about how much it will cost. This unwavering commitment to simple, honest communication has resulted in thousands of happy, healthier, and satisfied patients.
We are excited that you are considering our office for Chiropractic Care.
Chiropractor
Gerald Driscoll D.C.
Dr. Driscoll received his Bachelor's Degree in Biology from Northwestern Health Sciences University and Doctor of Chiropractic from Northwestern College of Chiropractic, both in Bloomington MN, in 2001. He has continued his postgraduate health related studies focusing on acute and chronic spinal injuries, radiological examinations and presentations, and full body health management.
Dr. Driscoll has successfully treated Neuromusculoskeletal Disorders which cause pain and degeneration including, nerve, muscle, tendon, ligament, bone, and joint, for the last two decades in the state of Maryland. Forms of treatments performed include spinal adjustments, physical therapy, rehabilitation exercises, and massage therapy. His well trained office staff are bilingual (English and Spanish) and experienced in filing and handling insurance claims.
Dr. Driscoll will manage your care by installing a comprehensive plan that enables improved overall health and wellness. Common patient conditions include: Headaches, Neck Pain, Back Pain, Shoulder Pain, Sciatic Nerve Pain, Extremity Pain, Motor Vehicle Injuries, among others.
Make Dr. Driscoll's hands on and drug free approach is the method of care for you and your family.
Monday
9:00am - 12:00pm
3:00pm - 7:00pm
---
Tuesday
3:00pm - 6:00pm
---
Wednesday
9:00am - 12:00pm
3:00pm - 7:00pm
---
Thursday
3:00pm - 6:00pm
---
Friday
9:00am - 12:00pm
3:00pm - 7:00pm
---
Saturday
By Appointment
---
Sunday
Closed
Individualized Treatment Plan
Our team works directly with the spine to remove any interference that may be preventing the body to heal itself and to restore natural processes within the body.
Like all other areas in health care, new patients will undergo a consultation that involves reviewing past and current health conditions, medications and surgeries as well as a physical examination. Once this process is completed our team will use all of the information to establish a diagnosis and create an individualized treatment plan.
Why Chiropractic Care?
Most people think that a chiropractor pops, cracks or snaps back pain away, but there is so much more to the profession. In 1895 the first chiropractic adjustment was delivered to a man that had lost the ability to hear in one of his ears.
Following an adjustment to his spine the man explained that his hearing had been restored. While this is not the most common result of chiropractic care it is an example of one of the many conditions chiropractic care has helped over the last century.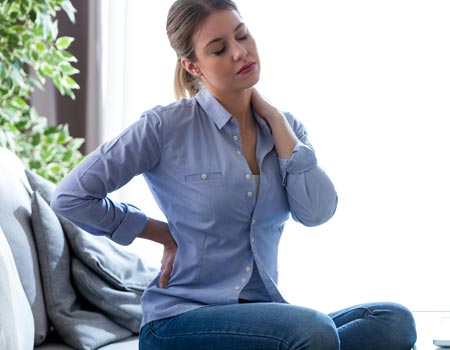 Spinal Decompression
Do you have lower back pain, a pinched nerve, sciatica, radiating pain into the arms or legs, neck pain, or a variety of symptoms related to damaged or degenerative discs? Spinal Decompression may help you find relief.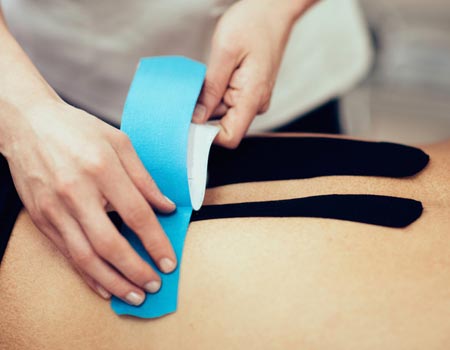 Kinesio Taping
Kinesio taping is a specialized form of taping that has been used in various chiropractic, physical therapy, medical, and orthopedic clinics for many years. Not only has this been utilized in a variety of health care facilities, but it has also benefited world class athletes.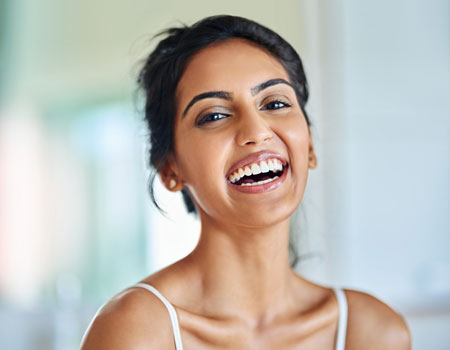 Cold Laser Therapy
In recent years, many medical and alternative health clinics have begun including light therapies into their traditional treatment methods. One of the most popular light therapies being used is cold laser therapy or low level laser therapy.
For more information about how the chiropractors at Greenbelt Rehab can help you live a happy, pain-free life, contact us today.
GREENBELT REHAB
Testimonials
Dr. Rosa Works With Your Doctor
"One of a kind: I went to just about every doctor you could imagine and finally found Dr. Rosa. He was the only one that was able to take time work with my primary care doctor and find a solution. His staff is outstanding and I have refereed friends and family to his clinic. He is a top notch doctor and overall great guy."
- Anonymous
---
"Throughout my last four years of high school the health of my back has been anything but healthy. During my basketball season freshmen year, my back began to act up, causing me immense pain throughout my lower back and leg. The orthopedist determined I had a stress fracture, which caused me to sit out of practice for eight weeks. I came back the next season as a sophomore, healthy and ready to play. However, around the same time, my back pain came back. This time I went to a different orthopedist who told me that I had a hip flexor tear because of the pain in that area. However, nothing he gave me helped, and I went to a spine doctor who, through an MRI, thought I has spondylosis. This information came with even worse news– my spine doctor informed me that with this condition, playing sports wasn't an option. I sat out my entire junior year from basketball, and when I was a senior, I injured my back again. I was doing simple stunt with my friends, when the pain in my back came back. I saw the same spine doctor who gave me the same information as last time. I was determined to feel better, and my aunt referred me to Dr. Rosa. When I went to see him, he looked at all of my old films and told me that my injury could be treated in two to three weeks. At first, I didn't believe a word he was saying, but after I had four treatments my back was feeling seventy percent better. I was amazed on how this injury that had been preventing me from playing the sport I loved was fixed in a week. I continued to see Dr. Rosa for the following three weeks, and today I am pain free. He really turned my life around, and now I play basketball without any back pain or fear of injuring my back."
- Matt M.
---
"I have had residual back issues since high school. I tried another chiropractor and felt worse than before I went in there. I went to Rosa with little to no expectation since my recent Chiropractic experience was so miserable. They actually listened to what I had to say. Within the first visit I was feeling results. They are a wonderful facility and I won't go anywhere else. Your pain can go away with the proper treatment."
- Stacey
Don't Wait
Get Started Today