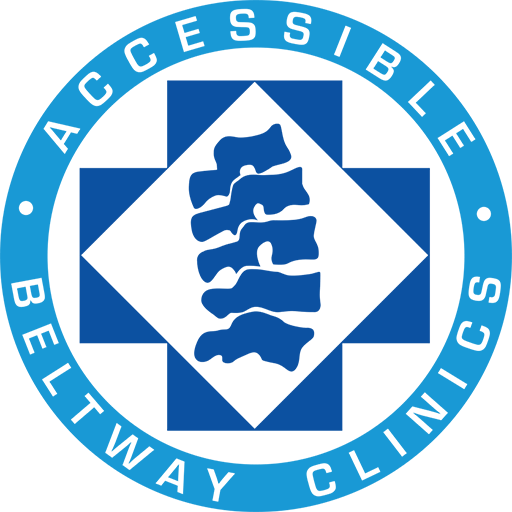 CHIROPRACTOR GERMANTOWN, MD
Cramer Chiropractic & Rehab
Welcome to Cramer Chiropractic & Rehabilitation located in Germantown, MD. At Cramer Chiropractic & Rehab we provide chiropractic care and physiotherapy to our patients who are seeking a reduction in the complaints that are altering their lives. Pain can be caused by many different factors, from motor vehicle accidents, work-related injuries, musculoskeletal and sports injuries, and simply waking with the pain one morning. Our Germantown chiropractors work with our patients to find an approach that best helps them alleviate their pain.
---
WELCOME TO CRAMER CHIROPRACTIC & REHAB
Dr. Cramer decided to open his practice in Germantown, MD as he lives in the same community. He wanted to be an active participant in all aspects of the area where he lives and works. The Germantown area is a diverse vibrant area, that has grown a great deal over the years.
The most common way for a patient to find Dr. Cramer is by a referral from a friend, neighbor, or loved one. Dr. Cramer also works extensively with the Medical Doctors of the Germantown area and is frequently referred patients by their primary care physicians.
What sets Cramer Chiropractic & Rehab apart from other offices in the area is the compassion and caring attitude of the staff of the office, as well as the drive to try to get the patient back to their functional state as quickly as possible. We want you to feel better almost as much as you do!
At Cramer Chiropractic & Rehab we are committed to providing high quality and personalized chiropractic care to our patients in a comfortable, caring environment. Our goal is to return the patient back to a pain-free state as quickly as possible, and moreover return a sense of hope to the patient who has suffered. We endeavor to raise you to the quality of life you desire.
Dr. Michael Cramer has been serving Montgomery County since 1997, and more specifically the Germantown/Gaithersburg area since 1999. He is in the heart of Germantown, at the intersections of Middlebrook and Germantown Roads since 2001.
We are excited that you are considering our office for Chiropractic Care.
CRAMER CHIROPRACTIC & REHAB
About Us
Chiropractor
Michael Cramer D.C.
Dr. Cramer graduated Magna Cum Laude from Cleveland Chiropractic College in Los Angeles. He received his undergraduate degree in Communications Studies from the University of California at Santa Barbara. This helps him effectively communicate to his patients in a way that they can easily understand. He specializes in neuromusculoskeletal disorders and injuries by utilizing the latest advances in chiropractic and physical rehabilitation for prompt recoveries.
Due to his pragmatic approach to health and well-being, he has helped countless patients to improve their health. He prides himself on providing quality principled care in a warm, friendly environment.
Dr. Cramer uses a variety of techniques and modalities that are customized to the individual in need. First and foremost is the effective use of the Chiropractic adjustment/manipulation, which has been validated over the past 100 years. Other treatment modalities that are often used include: Intersegmental Traction, and Electric Stimulation. Depending on the condition, Decompressive traction, Laser Therapy, or Ultrasound may be used as well. And of course, rehabilitative exercises may be recommended to further strengthen the paraspinal musculature.
He is an active member of the Maryland Chiropractic Association.
Monday
7:30am - 12:00pm
3:00pm - 6:30pm
---
Tuesday
3:00pm - 6:30pm
---
Wednesday
7:30am - 12:00pm
3:00pm - 6:30pm
---
Thursday
3:00pm - 6:30pm
---
Friday
7:30am - 12:00pm
3:00pm - 6:30pm
---
Saturday
By Appointment
---
Sunday
Closed
Cramer Chiropractic & Rehab
Conditions Treated
Common condition treated in Germantown, MD by Cramer Chiropractic & Rehab is lower back pain, neck pain, upper back pain, headaches. We also treat the victims of motor vehicle accidents or car accidents.
Common misconceptions about Chiropractic care: It is not covered by your insurance. This more often then not is incorrect. Chiropractic care is covered by almost all major medical insurances. Even for people who have suffered for years and have given up hope, there is hope. Miraculous outcomes occur every day, and people will often comment "why didn't I do this before?!"
Chiropractic Scientifically Explained
A concise scientific explanation of chiropractic is that adjustments directly affect musculoskeletal structures by reducing pain and increasing joint motion.
Musculoskeletal structures include ligaments, muscles, joints, joint capsules, and surrounding myofascial tissues. Aside from this direct benefit, the autonomic nervous system is indirectly affected by the down regulation of the sympathetic nervous system (fight or flight system), and promotion of the para-sympathetic nervous system (rest and repair system).
This is done through the effect that chiropractic adjustments have on joint capsules and the body's proprioception mechanism (sense of where one is in space), through the mechanoreceptors (provide information regarding mechanical changes within the body), in the joints and periarticular tissues (tissue surrounding the joint).
Chiropractic Care and Your Health
Chiropractic is a profession within the health care field that deals with the neuro-musculoskeletal system of the human body. A chiropractor will diagnose, as well as help prevent, injuries and disorders of the nerves, muscles, and bones.
While we will diagnose and treat these resultant injuries and disorders, the main objective is the removal of nerve interference allowing the body to heal itself without invasive procedures and/or drugs.
As would be the case with any other field of care, our patients at Cramer Chiropractic & Rehab receive a thorough consultation including history and examination of their major complaint. After considering possible causes of the patients' condition a diagnosis is established and a treatment plan is created.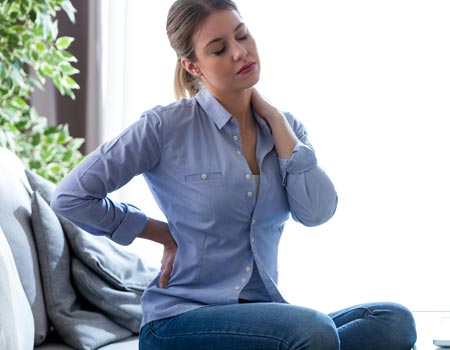 Spinal Decompression
Do you have lower back pain, a pinched nerve, sciatica, radiating pain into the arms or legs, neck pain, or a variety of symptoms related to damaged or degenerative discs? Spinal Decompression may help you find relief.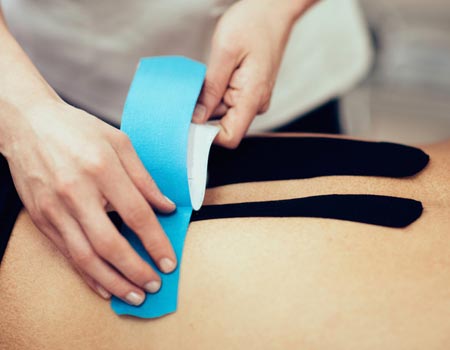 Kinesio Taping
Kinesio taping is a specialized form of taping that has been used in various chiropractic, physical therapy, medical, and orthopedic clinics for many years. Not only has this been utilized in a variety of health care facilities, but it has also benefited world class athletes.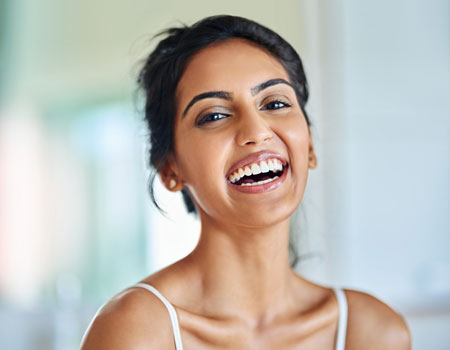 Cold Laser Therapy
In recent years, many medical and alternative health clinics have begun including light therapies into their traditional treatment methods. One of the most popular light therapies being used is cold laser therapy or low level laser therapy.
For more information about how the chiropractors at Cramer Chiropractic & Rehab can help you live a happy, pain-free life, contact us today.
CRAMER CHIROPRACTIC & REHAB
Testimonials
"Dr. Cramer is the best! I highly recommend him to anyone who has any ailments. He's always accommodating and I never have to wait. He's helped tremendously with my neck/back pain. I couldn't have made a better decision when I opted to try this practice!"
- Cindy Whalen
---
"Dr. Cramer is one of the most wonderful persons that I have met, very easy to talk, friendly and the most important part is that he actually cares. This is my third accident and the first two doctor that I saw before were not as knowledgeable and professional as him. He really listens and cares. Today, I feel great thanks to him."
- Amy Smith
---
"Dear Dr. Cramer,
As you are aware, I have been suffering from extreme neck and shoulder pain for the past several months. as the discomfort became unbearable recently, I, on the advice of a dear friend, visited your office several weeks ago. My medical doctor, in an effort to determine the cause of my pain, had referred me to several specialists, and had undergone numerous procedures, including a CT scan.
I have to admit I was very skeptical about my visit. Although, as you probably recall, I was virtually unable to hold my head erect, the specialists and the tests had revealed nothing out of the ordinary. I was beginning to feel hopeless and depressed. I've read many stories about people who are eventually referred to psychiatrists because the pain "is all in their head".
Upon my very first visit, you performed a thorough exam and upon receiving my first adjustment, I promptly burst into tears, not because it hurt, but because there was such a sense of relief rushing through my body I became overwhelmed temporarily. From that day to this, I have increasingly felt better and better with each visit. My attitude has improved ten-fold, physically I am feeling more like my old self again, only better!
It is not often that I am so inspired to write a letter of praise, but I wanted to take a moment to relate to you how very grateful I am, not only your professionalism and expertise, but your gentle kindness and caring mannerisms. You are a wonderful Doctor of Chiropractic, and you've made a believer out of me.
God Bless You,"
- Cynthia J.
---
"Dear Dr. Cramer,
Merry Christmas! Greg and I didn't want to let the holidays pass without thanking you for the wonderful care you and your office have given us. When we think back on the past year we realize how much has changed for us. And even though both Greg and I have experienced painful periods, we realize we can see how greatly blessed we are.
What a blessing it turned out to be that Greg chose your office for chiropractic care! God Himself must've guided his hand. It's difficult to explain how dramatically you've changed our lives. You relieved Greg's neck pain within weeks, then undoubtedly saved his life be referring us to an Ear, Nose, & Throat specialist (instead of a sleep clinic, as others had suggested) for his snoring problem.
Then bit by bit, one adjustment at a time, your optimism and positive energy propelled me (almost in spite of myself) to a fuller life. Now, mostly pain-free AND exercising again (hooray!), I feel like a new person. Even though I know I'll have a long period of reconditioning ahead of me, now I feel that I can manage my health and proactively maintain it (with your help). Every suggestion you have made has proven helpful — everything from daily stretching to the Atkins diet!
For all of this we are profoundly grateful. Thank you for your patience and encouragement, for your humor and your strength. May God bless you, your family, and all those He has entrusted to your care.
Sincerely,"
- Tracy & Greg P.
Don't Wait
Get Started Today