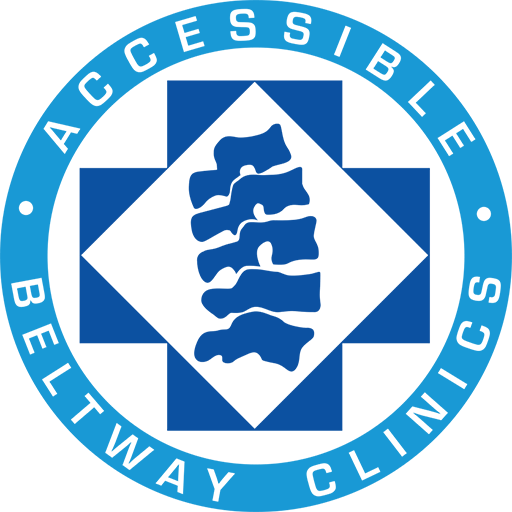 CHIROPRACTOR FALLS CHURCH & MOSAIC DISTRICT, VA
Rosa Family Chiropractic - Falls Church
At Rosa Family Chiropractic - Falls Church, our Falls Church chiropractors successfully treat neck, back, and sports injuries with chiropractic and physical therapy. Same-day appointments are available at our location at 8191 Strawberry Lane Suite 6, Falls Church, VA 22042.
We loved the idea of joining Fairfax Urgent Care to provide chiropractic care to the patient base in Falls Church & Mosaic District. This was a unique opportunity because there are no other facilities in Virginia that combine chiropractic and Urgent Care in the same facility.
We provide an individualized treatment plan for each patient using chiropractic and rehab protocols to achieve maximum improvement. We treat many conditions including neck and back pain, sciatica, shoulder pain, knee pain, ankle pain, hip pain, carpal tunnel syndrome, auto accident, and work-related injuries, migraines, headaches, and scoliosis.
Rosa Family Chiropractic - Falls Church is conveniently located in the Mosaic District in Falls Church, inside the Fairfax Urgent Care Center. It is easily accessible via the top floor of the parking garage. Most insurances are accepted and walk-ins are welcome.
Nearby attractions include the popular Angelica Film Center where lovers of art, foreign and mainstream films can also enjoy tea, coffee, baked goods, and snacks at the local Café. The services we offer include Chiropractic, Urgent Care, Lab work facility (LabCorp), x-ray facilities, rehabilitation, and nutrition. The goal for our patients is not to just relieve their pain so that they can resume a normal pain-free life and have an active lifestyle, but to also educate them so we can prevent this from ever happening again.
Chiropractic can provide relief, often quick relief from lower back pain, neck pain or stiffness, headaches, leg pain, numbness or pain in the hand or arm, and other painful conditions. Chiropractic doesn't stop there; it "tunes up" the body and nerves to prevent sickness and future injuries, and helps keep you in optimal health. Our Mission is to provide the members of our community with high quality, affordable health care in a comfortable and caring environment. Our goal is not to alleviate pain, but more importantly, inspire and educate our patients to become active participants in their own well being.
We are excited that you are considering our office for Chiropractic Care.
ROSA FAMILY CHIROPRACTIC - FALLS CHURCH
About Us
Chiropractor
Rick Rosa D.C.
Dr. Rick Rosa graduated New York Chiropractic College in 1996 and has been in private practice since 1997. He has his diplomat from the American Academy of Pain Management, is a Certified Chiropractic Sports Physician, and received training from the National Academy of Sports Medicine.
He also has advanced certifications in Kinesio Taping, Graston Technique, Whiplash and Brain Injury Traumatology, and Manipulation under Anesthesia. Dr. Rosa had previously been a full-time faculty member at NYCC and is currently a member of the NYCC post-graduate faculty.
Dr. Rosa currently owns and operates 12 clinics in the Washington, DC area treating neuromusculoskeletal disorders. He is the founder of a consulting company, RecoveryDoc.net, based on recovery for professional athletes and is a consultant for Northern Virginia Medical Surgical Group on Physical Medicine, Sports Injuries, and Chiropractic.
He has treated many amateurs, Olympic, and professional athletes in the areas of track and field, bodybuilding, boxing, NFL, UFC, and cycling.
He was worked with 5 world Champion boxers, 6 World Champion Brazilian Jiu-Jitsu competitors, 4 National Cycling Champions, He was the first chiropractor in the corner of a heavyweight world championship fight when Tony Thompson fought Klitschko in 2012.
Dr. Rosa is the recent author of "The Six Pillars of Sports Recovery: A Comprehensive Guide on how to Recover Faster and Outperform at the Highest Levels". He is currently the team doctor for Champion Systems Pro-cycling Team. In addition, he writes for several websites and magazines on injuries, recovery, and athletes.
Monday
9:00am - 12:00pm
3:00pm - 7:00pm
---
Tuesday
3:00pm - 6:00pm
---
Wednesday
9:00am - 12:00pm
3:00pm - 7:00pm
---
Thursday
3:00pm - 6:00pm
---
Friday
9:00am - 12:00pm
3:00pm - 7:00pm
---
Saturday
9:00am - 11:00am
---
Sunday
Closed
Rosa Family Chiropractic - Falls Church
Chiropractic Scientifically Explained
A concise scientific explanation of chiropractic is that adjustments directly affect musculoskeletal structures by reducing pain and increasing joint motion.
Musculoskeletal structures include ligaments, muscles, joints, joint capsules, and surrounding myofascial tissues. Aside from this direct benefit, the autonomic nervous system is indirectly affected by the down regulation of the sympathetic nervous system (fight or flight system), and promotion of the para-sympathetic nervous system (rest and repair system).
This is done through the effect that chiropractic adjustments have on joint capsules and the body's proprioception mechanism (sense of where one is in space), through the mechanoreceptors (provide information regarding mechanical changes within the body), in the joints and periarticular tissues (tissue surrounding the joint).
Chiropractic Care and Your Health
Chiropractic is a profession within the health care field that deals with the neuro-musculoskeletal system of the human body. A chiropractor will diagnose, as well as help prevent, injuries and disorders of the nerves, muscles, and bones.
While we will diagnose and treat these resultant injuries and disorders, the main objective is the removal of nerve interference allowing the body to heal itself without invasive procedures and/or drugs.
As would be the case with any other field of care, our patients at Rosa Family Chiropractic - Falls Church receive a thorough consultation including history and examination of their major complaint. After considering possible causes of the patients' condition a diagnosis is established and a treatment plan is created.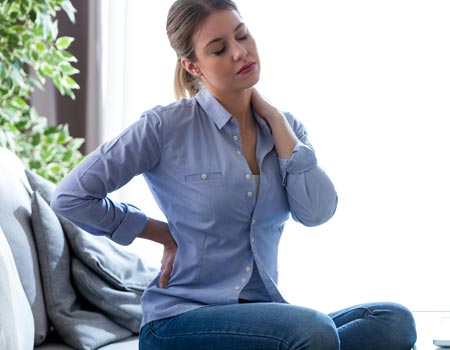 Spinal Decompression
Do you have lower back pain, a pinched nerve, sciatica, radiating pain into the arms or legs, neck pain, or a variety of symptoms related to damaged or degenerative discs? Spinal Decompression may help you find relief.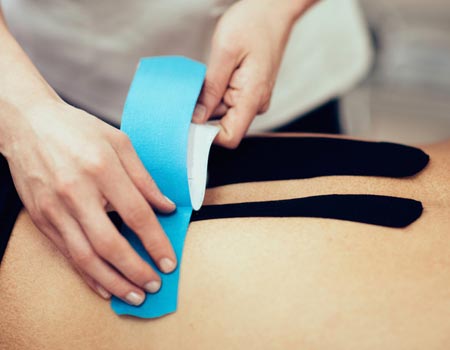 Kinesio Taping
Kinesio taping is a specialized form of taping that has been used in various chiropractic, physical therapy, medical, and orthopedic clinics for many years. Not only has this been utilized in a variety of health care facilities, but it has also benefited world class athletes.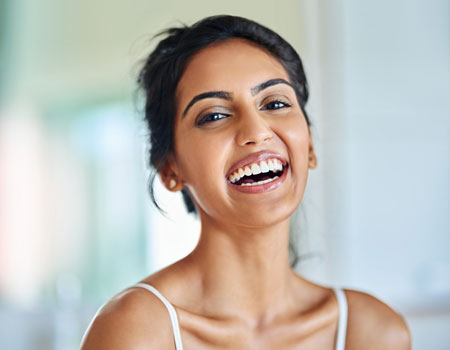 Cold Laser Therapy
In recent years, many medical and alternative health clinics have begun including light therapies into their traditional treatment methods. One of the most popular light therapies being used is cold laser therapy or low level laser therapy.
For more information about how the chiropractors at Rosa Family Chiropractic - Falls Church can help you live a happy, pain-free life, contact us today.
ROSA FAMILY CHIROPRACTIC - FALLS CHURCH
Testimonials
"I am a drummer, so taking care of my wrists is very important. I was feeling pain in my right wrist and decided to take a chance on a couple of chiropractors close to where I live. The experiences felt very routine and they just provided me with a brace and sent me on my way.
A friend of mine then suggested Dr. Rick Rosa in Falls Church & Mosaic District. Amazing!! Very knowledgeable and thorough. He suggested a few causes of the pain right from the start (which turned out to be the exact root of my problem) before he even examined me. Dr. Rosa also made an observation about my posture, which ended up improving my playing technique. I was back in the studio in no time.
I am currently training for my first marathon and made an appointment with Dr. Rick Rosa in Falls Church after starting to experience hamstring and lower back pain. He recognized my symptoms immediately and was able to access my issue right away, as he has treated many athletes before. Even after the first appointment, I walked out of the office feeling so much better and confident that I am on the road to recovery. Thank you, Dr. Rosa! 🙂"
- Anonymous 
---
"In the Mosaic district, I like to explore all the entertainment venues, restaurants, and shops. We love the cultural diversity in Falls Church and the proximity to Washington DC. With a short drive, you can be at the Blue Ridge Mountains or the beach. Angelica Film Theater is a great theater near our office. It has its own coffee/dessert bar with a cocktail lounge upstairs. In addition to widely released films, it also has some independent movies as well."
- Anonymous 
Don't Wait
Get Started Today