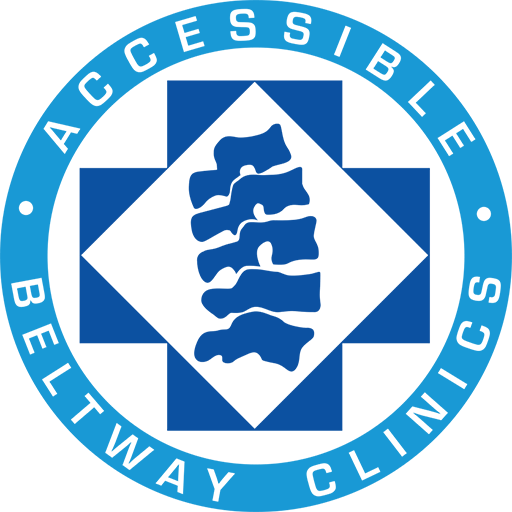 CHIROPRACTOR ALEXANDRIA, VA
Rosa Family Chiropractic - Alexandria
Welcome and thank you for choosing Rosa Family Chiropractic - Alexandria! Our experienced Alexandria chiropractors aim to provide quality efficient and convenient chiropractic care. Rosa Family Chiropractic - Alexandria is located at 4875 Eisenhower Avenue on the second floor in Suite 215. Our location is easily accessible by car or public transportation. We are located immediately off the Capital Beltway just 3/4 of a mile east of South Van Dorn Street. We are also less than a mile from the Van Dorn Street Metro on the blue line.
Since we are located in Alexandria, VA, we are easily accessed from the beltway, which connects to Maryland and the District of Columbia. Each patient is assessed and evaluated, in order to determine the best approach and techniques to address their specific needs. Rosa Family Chiropractic - Alexandria provides chiropractic care for various patient groups, such as but not limited to: athletes, wellness patients, patients injured in motor vehicle accidents, worker's comp, personal injury, geriatrics, pediatrics, pregnant women, and patients with disc-related injuries.
We accept a wide variety of health insurance policies and cash patients. We are usually are able to fit patients into our schedule, even with short notice.
The chiropractic care provided at Rosa Family Chiropractic - Alexandria is focused on joint correction to restore the proper movement of involved segments and encouraging the soft tissues surrounding the joints to return to proper balance and function. We can be found on: Facebook, ZocDoc, Google, and Twitter. Thank you for choosing Rosa Family Chiropractic - Alexandria; call to schedule your appointment today!
We are excited that you are considering our office for Chiropractic Care.
ROSA FAMILY CHIROPRACTIC - ALEXANDRIA
About Us
Chiropractor
Rick Rosa D.C.
Dr. Rick Rosa has been practicing since 1997 when he graduated from New York Chiropractic College. He was offered a teaching position as an assistant instructor and clinician after 1 year Dr. Rosa moved the DMV are and eventually opened up 12 locations. Over the years Dr. Rosa has continued his training and has certifications in the following areas: Whiplash and Brain Traumatology, Certified Sports Chiropractor, Diplomate in Pain Management, Graston Technique, ConnecTx, Kinesotaping, and many more. Dr. Rosa also enjoys teaching for NYCC post-graduate department and lectures other doctors on sports injuries and recovery.
He has treated many amateur, Olympic, and professional athletes and has traveled all over the world as well as right here in the DMV.
Dr. Rosa has also published a book that can easily be found on Amazon. "The Six Pillars of Sports Recovery: A Comprehensive Guide on how to Recover Faster and Outperform at the Highest Levels" you can find a copy on Amazon.
Monday
9:00am - 12:00pm
3:00pm - 7:00pm
---
Tuesday
3:00pm - 6:00pm
---
Wednesday
9:00am - 12:00pm
3:00pm - 7:00pm
---
Thursday
3:00pm - 6:00pm
---
Friday
9:00am - 12:00pm
3:00pm - 7:00pm
---
Saturday
9:00am - 11:00am
---
Sunday
Closed
Rosa Family Chiropractic - Alexandria
Conditions Treated
At the Rosa Family Chiropractic - Alexandria office, some common conditions in which patients present are: lower back pain, disc problems, neck pain, migraine headaches, automobile collision traumas, plantar fasciitis, sciatic pain, carpal tunnel, shoulder pains and knee pains.
Some of the techniques that are incorporated, at Rosa Family Chiropractic - Alexandria include: Diversified, Activator protocols, Flexion and Distraction, Kinesio Taping Methods and Soft tissue techniques, with integration of physical therapy and nutrition.
Chiropractic Scientifically Explained
A concise scientific explanation of chiropractic is that adjustments directly affect musculoskeletal structures by reducing pain and increasing joint motion.
Musculoskeletal structures include ligaments, muscles, joints, joint capsules, and surrounding myofascial tissues. Aside from this direct benefit, the autonomic nervous system is indirectly affected by the down regulation of the sympathetic nervous system (fight or flight system), and promotion of the para-sympathetic nervous system (rest and repair system).
This is done through the effect that chiropractic adjustments have on joint capsules and the body's proprioception mechanism (sense of where one is in space), through the mechanoreceptors (provide information regarding mechanical changes within the body), in the joints and periarticular tissues (tissue surrounding the joint).
Chiropractic Care and Your Health
Chiropractic is a profession within the health care field that deals with the neuro-musculoskeletal system of the human body. A chiropractor will diagnose, as well as help prevent, injuries and disorders of the nerves, muscles, and bones.
While we will diagnose and treat these resultant injuries and disorders, the main objective is the removal of nerve interference allowing the body to heal itself without invasive procedures and/or drugs.
As would be the case with any other field of care, our patients at Rosa Family Chiropractic - Alexandria receive a thorough consultation including history and examination of their major complaint. After considering possible causes of the patients' condition a diagnosis is established and a treatment plan is created.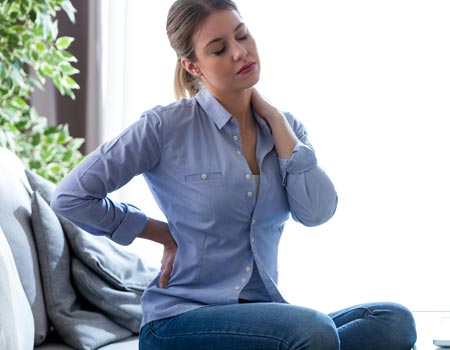 Spinal Decompression
Do you have lower back pain, a pinched nerve, sciatica, radiating pain into the arms or legs, neck pain, or a variety of symptoms related to damaged or degenerative discs? Spinal Decompression may help you find relief.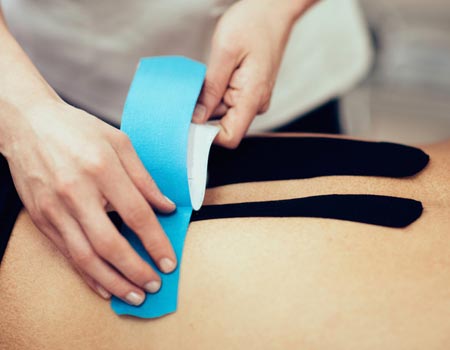 Kinesio Taping
Kinesio taping is a specialized form of taping that has been used in various chiropractic, physical therapy, medical, and orthopedic clinics for many years. Not only has this been utilized in a variety of facilities, but it has benefited world-class athletes.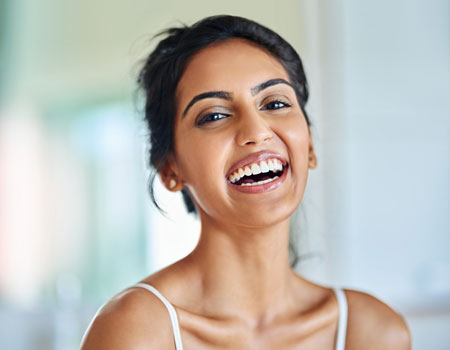 Cold Laser Therapy
In recent years, many medical and alternative health clinics have begun including light therapies into their traditional treatment methods. One of the most popular light therapies being used is cold laser therapy or low-level laser therapy.
For more information about how the chiropractors at Rosa Family Chiropractic - Alexandria can help you live a happy, pain-free life, contact us today.
ROSA FAMILY CHIROPRACTIC - ALEXANDRIA
Testimonials
"Dr. Mckenna and staff were compassionate and attended to all my needs. Making appointments was very easy and flexible. I would highly recommend Rosa Family Chiropractic."
- Steven Yagoda
---
"I had a shoulder problem for several months due to an accident. My shoulder began to give me sharp pains when I would move my arm certain ways or tried to lift things as light as my brief case. This continued, and as the pain became greater, my range of motion decreased. Dr. Rosa listened carefully as I described what I was dealing with, and took the time to explain to me the problem and diagnosis. He began using techniques that provided relief almost immediately. I experienced steady improvement in my shoulder, and now have full range of motion back and am no longer dealing with any pain. I would highly recommend anyone on staff with the Rosa practice."
- Harry C.
---
"Rosa Family Chiropractic is fantastic! I went in with a long time shoulder injury that has been bothering me over the years. I called up their office (was not put on hold) and was able to get a same-day appointment.
I had the opportunity to work with Dr. Rosa for approximately 2 or 3 weeks, and my shoulder has never felt better! I rarely waited longer than 5 minutes in the waiting room, and both doctors were very attentive during my visit. They spent time with me and I never felt rushed. My shoulder feels incredible, I able to enjoy everyday life, and more importantly play with my grandchildren!
Thank you to the Doctors and Staff at Rosa Family Chiropractic"
- Kerry L.
---
Professional and Courteous
"Dr's Rosa have been treating me for the last few months. They are professional and courteous with no frills or fluff. The treatment has been extremely beneficial to me and has allowed me to carry on with activities that I had discontinued due to pain and stiffness. I would highly recommend Rosa Family Chiropractic for immediate or long-term care!!"
- Chris
---
"Dr. Rosa is very knowledgeable and treats his patients with respect. He takes his time to thoroughly answer questions and has truly listened to what my concerns are as well as educated me on the procedures being used in my treatment. I don't feel that he is just out to make a buck by rushing me in and out while selling me things at marked up rates that I really don't need. This office setting itself could use a facelift but for the quality of care and the friendly staff, I don't mind the ugly building."
"Amazing PLACE! I have had a herniated disc for years and they were able to make me feel like i am bran new 🙂 The staff in the office were amazing.The docs were fabulous and very attentive. I am looking forward to returning to this office for further treatment. If you have any Chiropractic needs i highly recommend this practice 🙂 Very pleased with they're ability to perform a comfortable environment for all their patients. As a MA it felt amazing the way i was treated :)"
"From the moment I walked in I was treated with the up most respect. The office was supper clean and i was in and out in under 30 minutes. The staff is very personable and friendly. The Dr. actually came in early to work around my schedule. I highly recommend Rosa Family Chiropractic of Alexandria. I've never been a fan of any doctor however this office definitely changed my perspective."
- Derrick M.
Don't Wait
Get Started Today